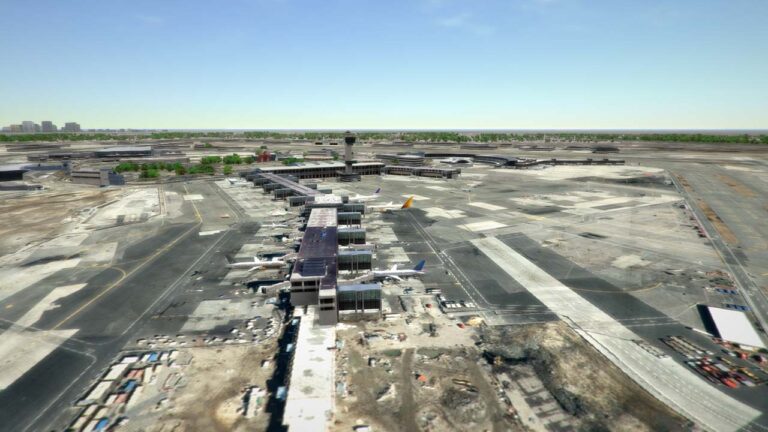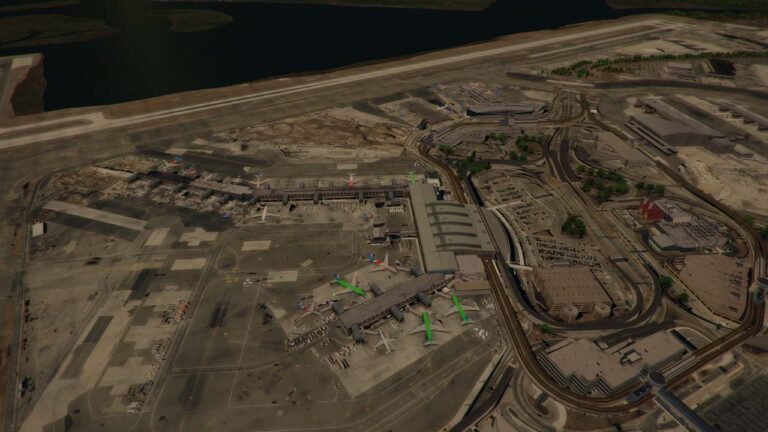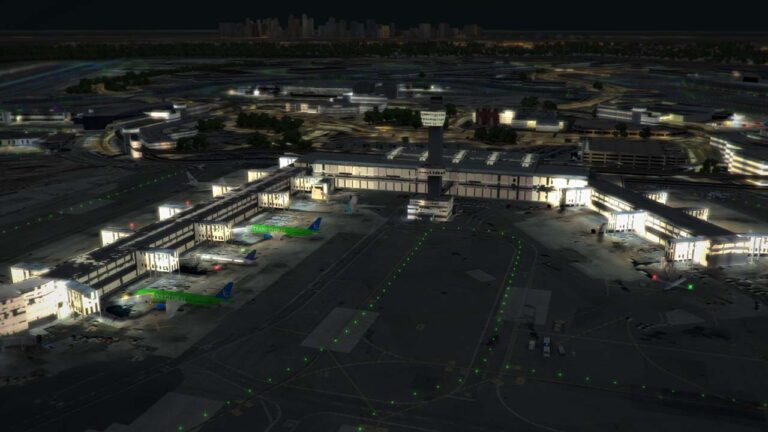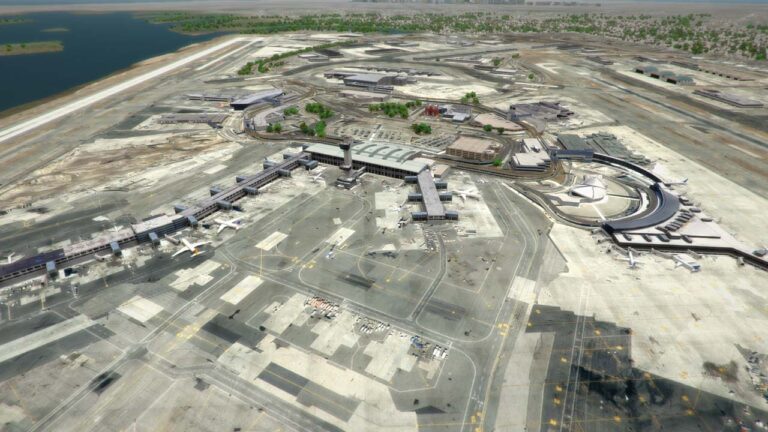 New York Kennedy International [KJFK] Airport for Tower!3D
VAT / Sales Tax calculated at checkout
IATA: JFK, ICAO: KJFK, FAA LID: JFK – is an international airport in Queens, New York, USA, and one of the primary airports serving New York City.
The airport is the busiest international air passenger gateway into North America,[5] the 21st-busiest airport in the world, the sixth-busiest airport in the United States, JFK is named after John F. Kennedy, the thirty-fifth President of the United States.
The airport features six passenger terminals and four runways. JFK is one of only three airports in the United States, with Chicago-O'Hare and Los Angeles International, that is used as a hub for more than one of the three U.S. mainline carriers.
JFK has six terminals, containing 128 gates in total. The terminals are numbered 1–8. There are four runways (two pairs of parallel runways) surrounding the airport's central terminal area.
Detailed graphic design
3D modelled airport buildings
Dynamic lighting and shadows, day-night cycles provide a stunning visual experience
Live airport with service cars for airplanes and vehicle traffic around the airports
You will need  Tower!3D or Tower!3D Pro installed on your PC to play with this add-on.
Minimum computer specification:
64 bit Windows 7 / 8 /10
1.2 GHz processor
4 GB RAM
FeelThere.com
Average rating:
0 reviews