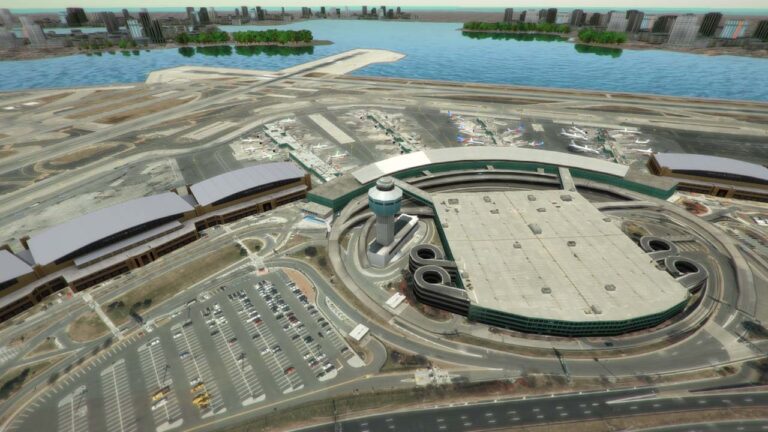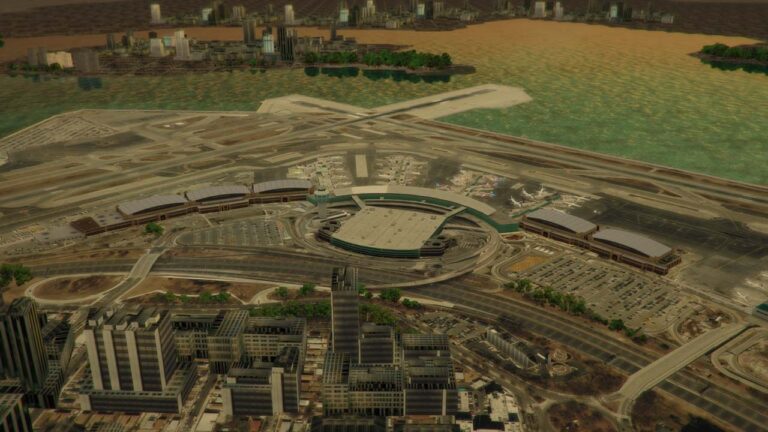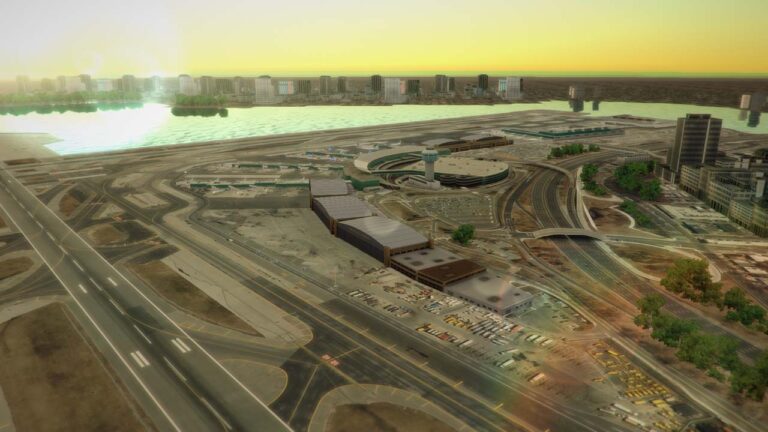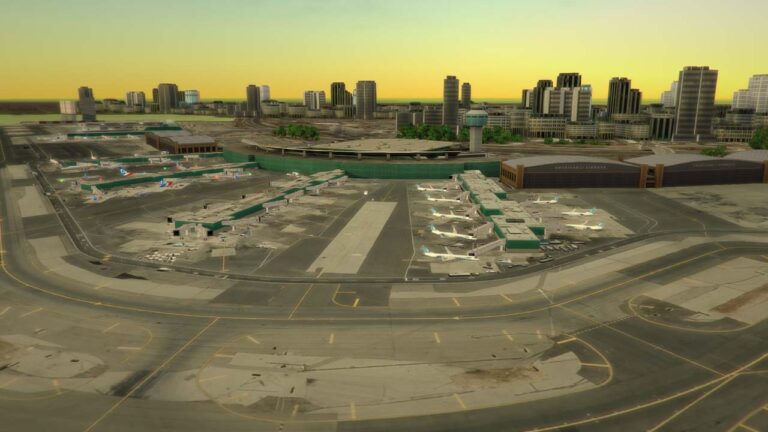 New York City – LaGuardia International [KLGA] Airport for Tower!3D
VAT / Sales Tax calculated at checkout
LaGuardia Airport an international airport in the northern part of the New York city.
The airport is on the waterfront of Flushing Bya and Bowery Bay in East Elmhurst and borders the neighborhoods of East Elmhurst, Astoria, and Jackson Heights. In 2015, the airport handled 31.4million passangers. LaGuardia has four terminals connected by buses and walkways.
LaGuardia opened with four runways at 45-degree angles to each other, the longest (13/31) being 6,000 ft (1,800 m). Although LaGuardia was a large airport for the era in which it was built, it soon became too small. Starting in 1968 general aviation aircraft were charged heavy fees to operate from LaGuardia during peak hours, driving many GA operators to airports such as Teterboro Airport. By 2000, the airport routinely experienced overcrowding delays, many more than an hour long.
Detailed graphic design
3D modelled airport buildings
Dynamic lighting and shadows, day-night cycles provide a stunning visual experience
Live airport with service cars for airplanes and vehicle traffic around the airports
You will need  Tower!3D or Tower!3D Pro installed on your PC to play with this add-on.
Minimum computer specification:
64 bit Windows 7 / 8 /10
1.2 GHz processor
4 GB RAM
FeelThere.com
Average rating:
0 reviews