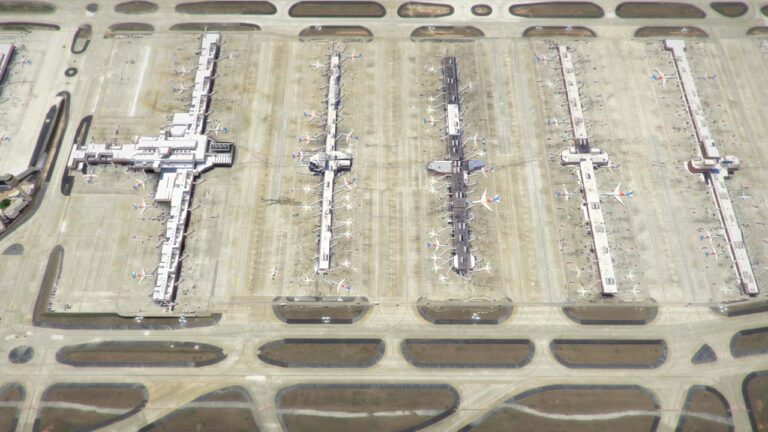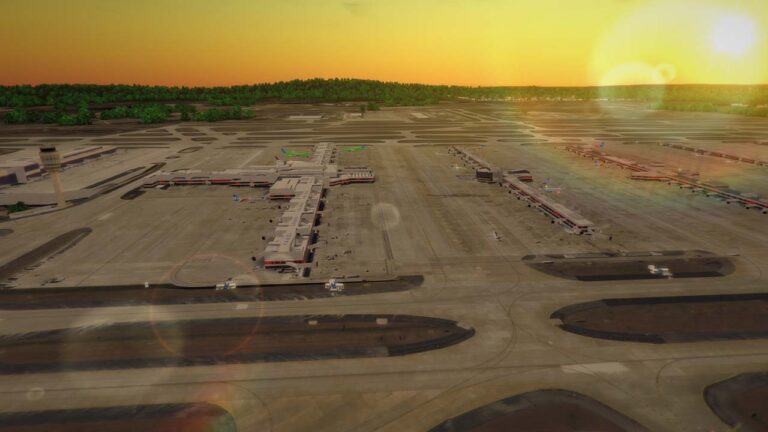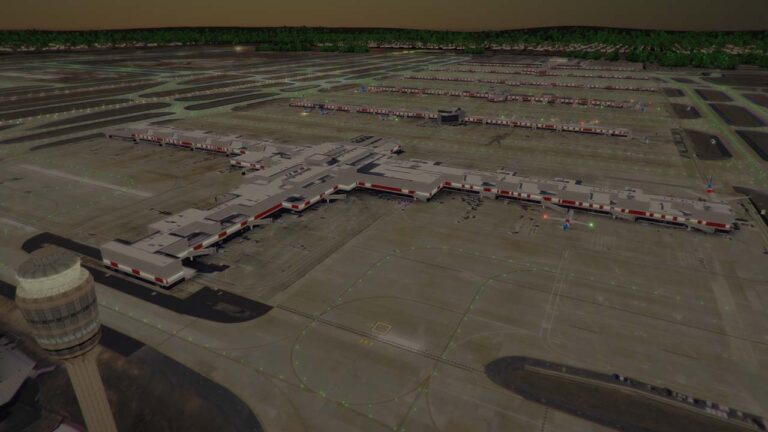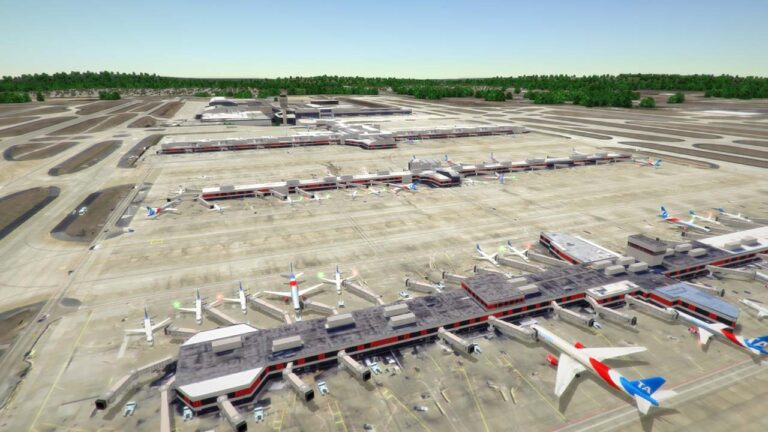 GA – Hartsfield-Jackson Atlanta International [KATL] Airport for Tower!3D
VAT / Sales Tax calculated at checkout
Welcome to the busiest airport in the world.
In 1942 Atlanta was named the busiest airport in the United States.
Hartsfield–Jackson is the primary hub of Delta Air Lines, and is a focus city for low-cost carriers Frontier Airlines and Southwest Airlines. Just over 1,000 flights a day to 225 domestic and international destinations. Atlanta has five runways, all parallel, aligned east-west. 8L/26R and 8R/26L are north of the terminal area and 9L/27R, 9R/27L, and 10/28 are south of it. From north to south the runways are:[2] 8L/26R, 8R/26L, 9L/27R, 9R/27L, 10/28
Runways 8R/26L and 9L/27R are used for departures: as they're the closest to the mid-field terminals, this reduces the amount of fuel needed to taxi to the runway. Runway 10/28 is assigned to either arrivals or departures, depending on what airfield operations have prioritized.
The 195 gates are located in seven concourses between the Domestic and International terminals. Six concourses from west to east are Concourses A, B, C, D, E, and F. Concourses A–D and T are used for domestic flights, while Concourses E and F are used for international flights and some domestic flights when gates at T or A–D are not available, or when an aircraft arrives as an international flight and continues as a domestic flight.
Detailed graphic design
3D modelled airport buildings
Dynamic lighting and shadows, day-night cycles provide a stunning visual experience
Live airport with service cars for airplanes and vehicle traffic around the airports
You will need  Tower!3D or Tower!3D Pro installed on your PC to play with this add-on.
Minimum computer specification:
64 bit Windows 7 / 8 /10
1.2 GHz processor
4 GB RAM
FeelThere.com
Average rating:
0 reviews