Time to share more previews about our new Tower Simulator 3! Although we could say that this will be "your" air traffic control game since you will have the chance to choose between many customization options that will make it unique. Read further to find out why.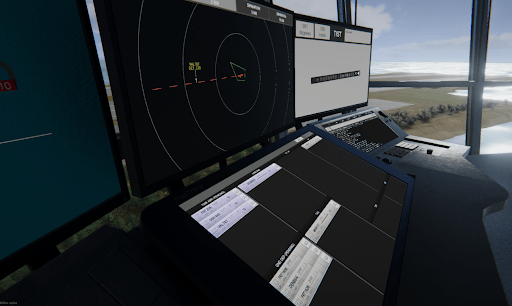 In previous articles of this blog we have shown previews of what this new tower simulator will look like. Taken everything useful from its previous versions and introduced the modern simulators modeling and graphic resources. The terrain, the buildings, the textures and especially the light! It will give the environment a spectacular appearance.
Surely many users will utilize the tower simulator with its default settings, and that's fine. However, in response to the suggestions and requests of our current loyal simmers, we are going to bring in the possibility of configuring and customizing the simulator. This will give it a more personal and professional touch.
Would you like to be able to assign different runways for specific aircraft, such as freighters? We are making it possible! You can select the arrival runway by applying the corresponding filter for freighters, wide or narrow body, regional, business etc.
This is not just a variant of the game that will make it more changeable, it will also require you to exercise decision-making and manage an extra element of stress by using more than one runway for arrivals, for example. It looks more and more like a real tower, right?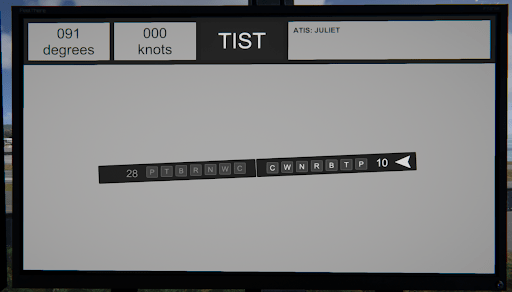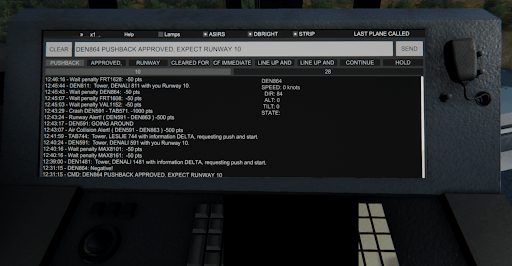 In addition to being able to configure the operation of your airport, you will also customize the electronic strips of each airport through independent and separate configuration files (csv). You will have the possibility to establish the number of columns, functions of the electronic strip and even the information of the strip for each one of the blocks. You can also unleash your creativity and add a background image.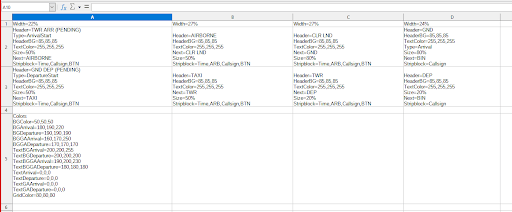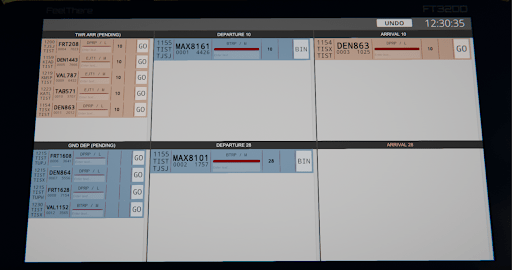 Do you want more options to customize this awesome ATC simulator game? Well, here they are! We will also give you the chance to configure and assign special airline liveries. Through the schedule (cfg) file it will also be possible to define the type of flight, such as cargo or regional for example.
Do you want options to personalize the airlines that operate in your airport? As well! The new airline (cfg) file puts at your fingertips the variables to be defined for the airlines, so as the following image shows, you can assign up to the country of origin of each airline.
Regarding the airport and its terminals, of course you can also customize it. You can define terminals according to the name of the airline, international flights, national flights, by special colors, cargo or regional. All of this can be configured from the terminal (cfg) file.
And what remains? Correct, the airplanes! Last but not least, also the user will have control over the flight characteristics of each aircraft type, such as speed, attitude, etc. Here you can also show off your knowledge and set a lot of parameters!
As we mentioned at the beginning, whether you use the new air traffic control simulator with its default settings or customize it to your liking, Tower! Simulator 3 is a new experience for those who love simulators around aviation. But it is also the response that we should give to the community and especially to our loyal followers who follow us and demand a simulation product like this, the best air traffic controller game.
Stay tuned as we will soon bring you more news about the progress in the development of our new simulator. Less to go!